Aznar Textil's first commercial undertaking dates back to 1881, Over 140 years later, and with the entrance of the seventh generation into the firm, the company still carries on growing, creating, inventing, pushing forward… weaving emotions since 1881.
Foundation of the company by Mr. José Aznar Delgado. The first sale was a piece and a half of piqué with superior hair of 67.8 meters at 8.40 reales per meter, for an amount of 142.40 pesetas sold to the firm Industrial Baurier.
Mr. Ramón Aznar Martí creates the new company together with his brother, Vicente. In 1933 Mr. Ramón Aznar passes away. A year later, the company is forced to suspend payments due to lack of cash, but it recovers quickly.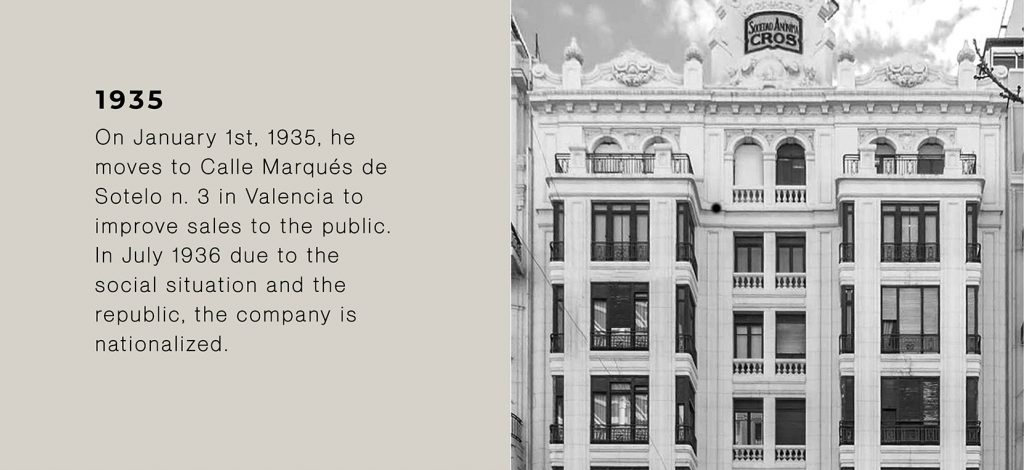 On December 31st, 1939, Mr. Vicente Aznar Martí transfers the business to his sons, Mr. Vicente and Mr. Antonio Aznar Olmos, forming a company with the title of Almacenes Aznar S.L. On October 14th, 1957 Valencia suffers the great flood. The entry of water in the basement of the warehouse affects a lot of stock. On April 23rd, 1964, Mr. Vicente Aznar Olmos passes away, and his brother, Mr. Antonio Aznar Olmos, with the family of Mr. Vicente, continues the partnership.
Incorporation of Marisol Aznar Mengual to the company in the commercial department. 1997 Presence in International Fairs.
The General offices in Paterna (Valencia) are remodelled. 2002 New corporate identity, the Aznar Textil brand is updated and the incorporation of Eduardo Aznar Mengual in the Commercial department.
We design, manufacture and market textiles for decoration, which millions of people enjoy in their homes and during their stays in hotels.