Plastic floods our lives, it is everywhere, in containers, bags, bottles, affecting the seas, oceans and our environment and transforming into particles that end up mixing with our food and water. It's time to responsibly rethink the way we use this material.
Polyester is a petroleum-derived product with an environmental impact. However, the technique has advanced enough to be able to create polyester from the recycling of plastic bottles. Recycled polyester uses less oil, consumes less energy and emits less gases in its production.
At Aznar Textil we firmly believe that changing the colour of reality is possible. That is why we encourage responsible consumption and present our new plain ARIA made with recycled polyester from plastic bottles, woven in a sustainable way in our Bocairente factory. At 300cm wide, weight 225gr / m2, and with 43,000 martindale, it is suitable for any type of use: curtains, blinds, tablecloths, upholstery and cushions. With recycled polyester thread it has a good hand, drape and quality with easy maintenance and good colour fastness.
Certified to the Global Recycled Standard (GRS).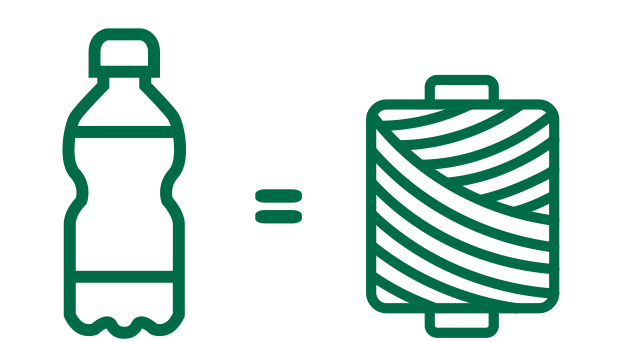 44 plastic bottles used for each Kg of polyester.
1000 meters of yarn.