The aesthetic and modern revolution of Paris in the 1920s inspired us to create a jacquard collection with all the refinement and exoticism that inspired Art Deco.
Art Deco Collection is a nod to a time dominated by sinuous shapes, curves and the fusion of industrial design with nature. A collection that takes us back to the exquisiteness of a time when design was part of all areas of daily life.
Four Jacquard designs in natural and anthracite grey tones full of nuances and details, woven with yarns from local suppliers, recycled and GRS certified, in 280 cm and with a composition of 87% pes 13% co. Inspired by vegetation and its sinuous forms (Maxims and Drouant) or by the artistic avant-gardes such as Nolinsky.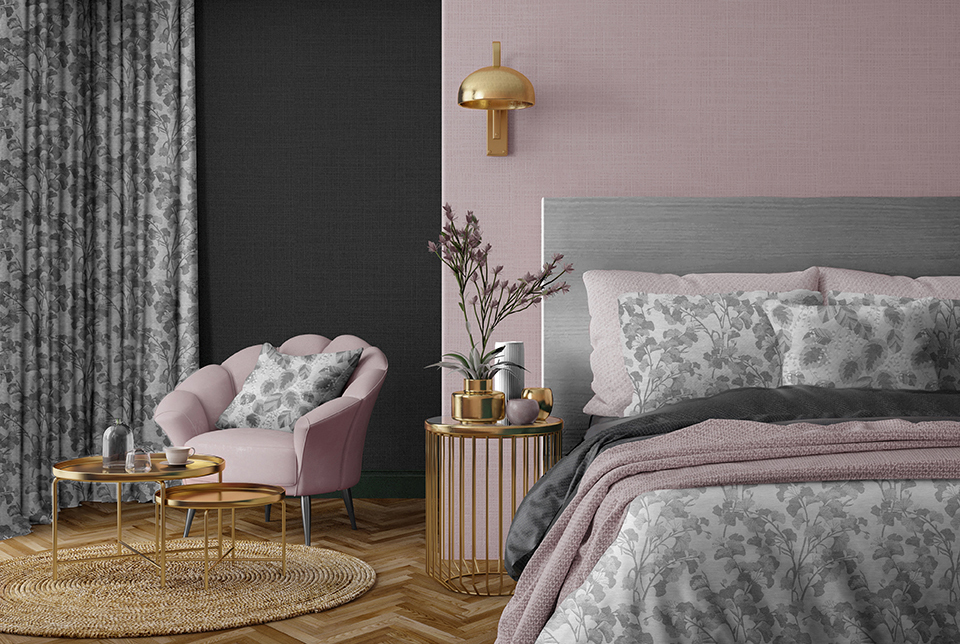 Travel to the most creative and exquisite Paris hand in hand with this fabulous Jacquard collection. Our Jacquard Art Deco collection is for those who enjoy good design, oriental exoticism or the beauty that nature offers. The natural version of this collection evokes spaces full of peace and serenity, for new romantics who like the detail, texture and refinement of Jacquard.
Art Deco is a collection with multiple decoration applications. Manufacture of tablecloths, cushions, curtains, bedspreads, table runners and blinds. Certified as GRS with a natural appearance and woven in our factory in Bocairente with local spinning.
Decorate your home with all the originality and avant-garde of an unrepeatable era.