The indigenous cultures, their craftsmanship and traditions have served as a source of inspiration to create a Jacquard collection with character and personality. The fusion of cultures, the taste for craftsmanship and the simplicity and beauty of the handmade have become essential values in the design of urban spaces.
In Big Valley the traditional becomes contemporary. We reconnect with the past, recovering millenary traditions to create a collection suitable for making all kinds of decorative accessories, cushions, curtains, tablecloths and bed linen.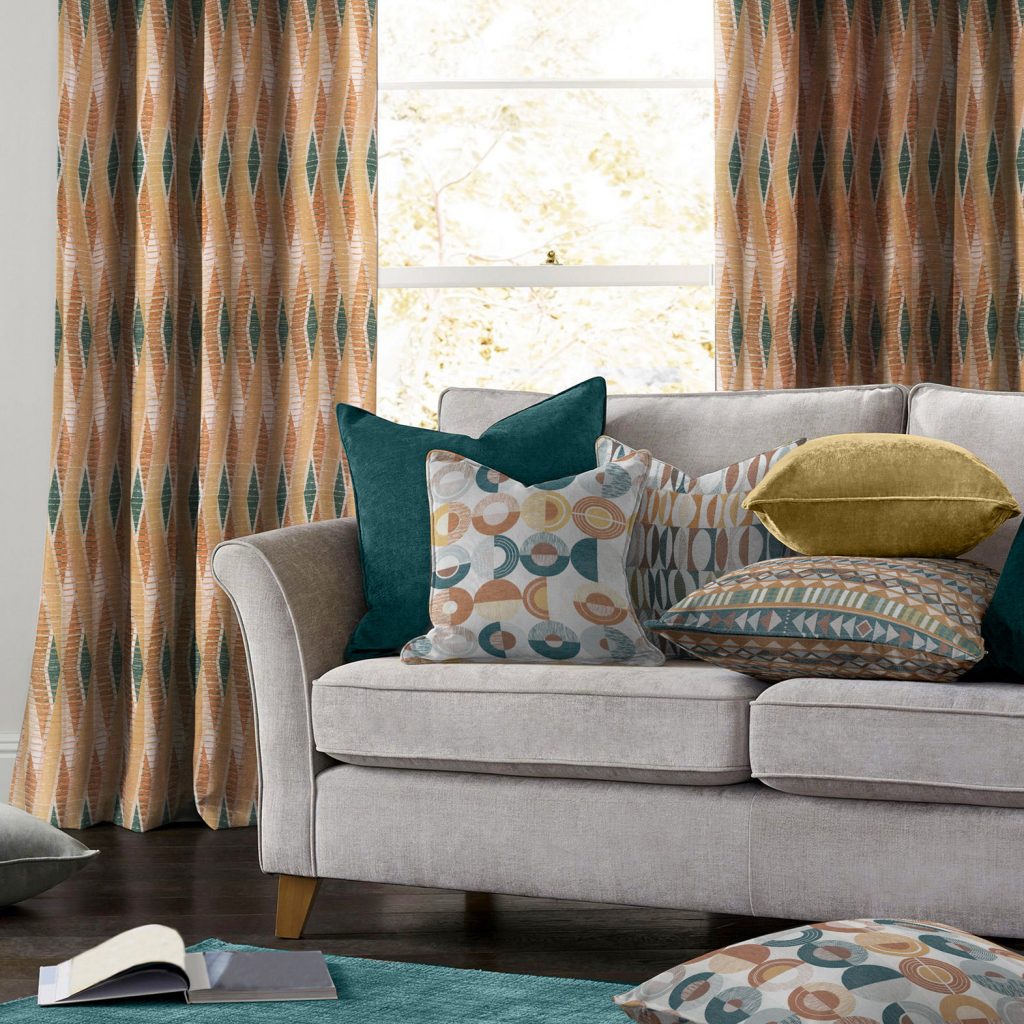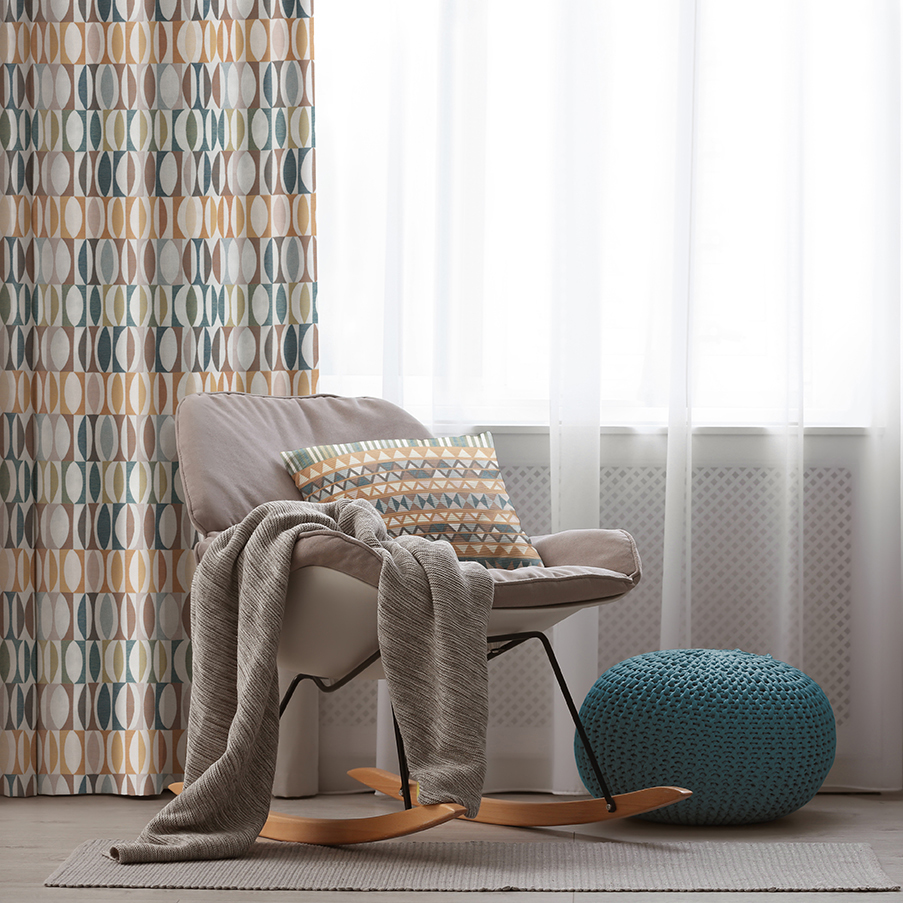 Five designs that invite us to travel to Native American cultures. Inspired by their craftsmanship and clothing, which multiply the fretwork, geometric designs and positive-negative combinations.
Big Valley comprises three colour variants: black, beige and multicolour where terracottas and mustards are combined with petrol blue, intense colours inspired by the natural pigments used by these cultures.
With this collection we recover the concept of "sustainability" so associated with these peoples, in which materials are recycled and natural resources are used efficiently, so Big Valley is woven from recycled cotton yarns from local suppliers and is certified Global Recycled Standard.
A very versatile collection with natural texture, good drape and a composition of 73% polyester of which 7% is recycled and 27% cotton, width 280 cm, weight 262 g/m2.